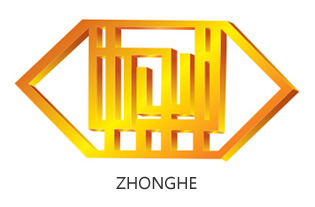 Hainan Zhonghe Pharmaceutical Co.,Ltd is a high-tech enterprise held by Hainan Zhonghe (Group) Co.,Ltd. It is the first pharmaceutical manufacturer specialized in researching and manufacturing peptide drugs in China and is also the biggest peptide bulk drug manufacturer in Asia
Zhonghe is the first company in China that have developed solid phase peptide synthesis technology, the inventor of which won the Nobel Prize. The plants are equipped with the most advanced peptide synthesis and purification facilities. In 1997, HEXIN® Thymopentin for injection, the first domestic new peptide drug developed by Zhonghe Pharm, was launched to the market, which was recognized as the beginning of Chinese peptide industry. HEXIN® Thymopentin for injection has made important contribution in the prevention and control of SARS in 2003. After twenty years' development, Zhonghe has become the top brand in peptide industry of China.
Zhonghe focuses on sustainable development. Following HEXIN® Thymopentin for injection (1mg/vial, 10mg/vial), HEXIN® Prefilled Thymopentin injection (1mL:1mg/vial, 1mL:10mg/vial), the unique dosage form in China, HENING® Somatostatin for injection (3mg/vial, 0.25mg/vial), the first domestically developed preparation, HERI® Thymalfasin (Thymosin α 1) for Injection (1.6mg), HEYI® Desmopressin Acetate Injection (1mL:4μg/vial, 1mL:15μg/vial), the world unique preparation that does not contain chlorobutanol, were launched to the market. More new drugs will be launched in succession.
For many years, Zhonghe has always been dedicated to the construction and development of sales network and management system to ensure sustainable development of market promotion. At present, branch offices in 31 provinces, with sales network spread all over 200 cities in China are set up, which makes a good foundation for the sales and promotion of our products. We also pay much attention to the global market and dedicate to explore it as well as the domestic market. At present, our products have been registered and exported to PIC/S countries..
Concentration makes specialty. Zhonghe will run true to form and continue to prefect as usual to make us always the best and dedicate more to the health of human being.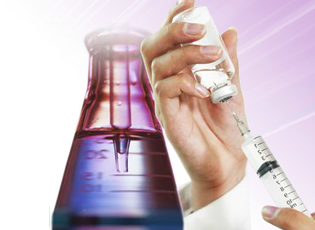 Powerful scientific research strength and experts team is the internal power for us as a leader in the field of industrialization. The leading scholar of Chinese peptide research authority, Prof. Hu Xiaoyu, who has passed away, introduced the most advanced peptide synthesis equipment and technology from the laboratory which has won the Nobel Prize. He set up the Zhonghe Institute of Peptide Research. Till now, it possesses favorable experiment condition and first-class instrumentation as well as a qualified team for scientific research. In addition, it has an enduring technical and operation connection with talents who engage in the peptide synthesis and new drug research overseas. Meanwhile, it has established close relationships with several famous domestic scientific research institutes and universities. It also appoints experts who are in research of domestic pharmacological study, new drug development and GMP production as consultants. At present, Zhonghe Institute of Peptide Research has made progress in research of more than ten kinds of drugs from first-class drug to third-class drug, which supplies infinite power to the persistent development of Zhonghe.
Brand:
Shang Ding is the national implement of Yin Dynasty. With handsome structure and excellent facture, it suits Zhonghe's idea of impartiality harmony very well, meaning Zhonghe Pharm will inherit thousands of years of civilization and tradition, and undertake modern commercial spirit. Harmony but difference,splendid without sameness. Zhonghe is navigating steadily and proudly in the vast business ocean.

Management:
Zhonghe pharm consistently pushes people-oriented philosophy in management, so it always takes human as the most important factor in enterprise development, and regards improvement the professional quality as the inherent motive force of sustainable development. Through a variety of recreational activities and professional knowledge training, lectures, etc., it effectively enhances the cohesion of the cadres, and supports for the initiative and creativity of the staff.

Enterprise Mission:
Create wealth and redound upon the society.

Enterprise spirit:
Realistic, robust, innovative and efficient.
Mr. Cui Xueyun, chairman of the board, bestowed aDing, symbol of Zhonghe, to Mr. Pohamba, the president of Namibia.
The ambassador of Belgium visited Zhonghe.
Tanzania guests visited Zhonghe.
Donate 10 million RMB worth of drugs to support the national struggles to SARS.
Donate drugs for anti-SARS nationwide
Contribute money to establish 12 Hope primary schools in Tibet.
Donate for education in Hainan Province
Donate 3million RMB worth of drugs for earthquake relief work, 2008
Exclusively contribute money to establish Logistic Engineering Research Foundation of the Chinese People's Liberation Army; Exclusively contribute money to establish the China Foundation of Culture Research; Contribute money to Chinese International Peptide Academic Symposium and establish the "Article Award of Zhonghe Youth"; Contribute money to Hainan University to build libraries and school gate; ……
CONTACT US

Ms. Jane Li
Head of International Business Division
Hainan Zhonghe Pharmaceutical Co., Ltd
Add: Free Trade Zone, 168 Nanhai Avenue, Haikou 570216, Hainan, P. R. China
Tel: +86-898-66802207
Fax: +86-898-66802211
E-mail: lizhongjing@zhonghe.cn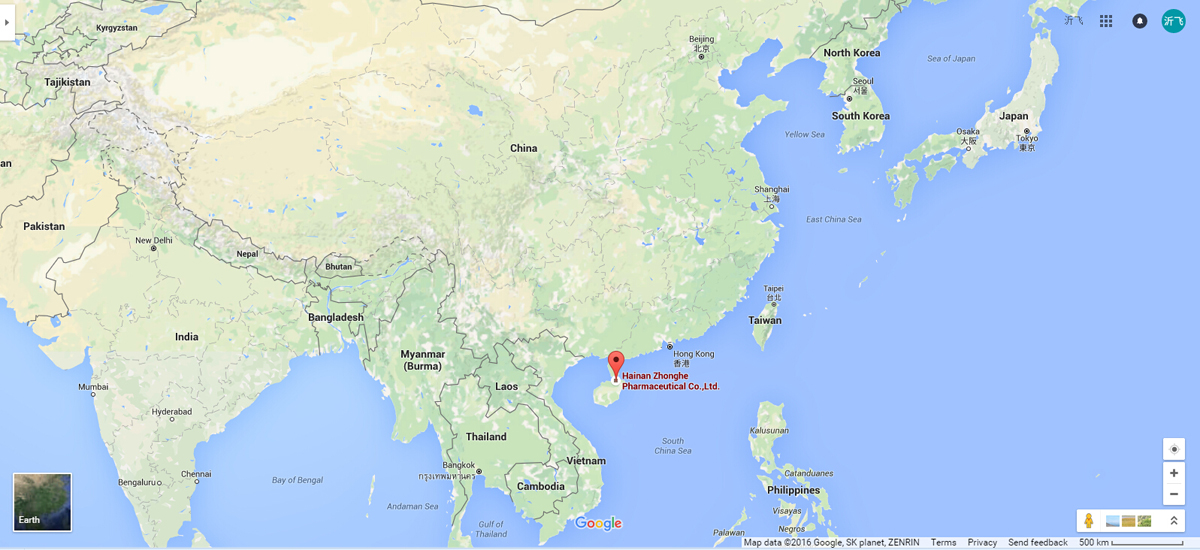 Address:Hainan Haikou Free Trade Zone, Nanhai Road, No. 168
Fax number:+86-898-66802211 Phone number:+86-898-66802215/66802210
work time:nine a.m.~six p.m


contact us

Site map

statement
© 2005-2016 Hainan Zhonghe. All Rights Reserved.
QIONG ICP NO. 05000944 NUMBER
Technical Support:
YIXUNSKY
 SHARE